Attention VA and Relocation Buyers, Sellers! SI Real Estate Experts Available For YOU!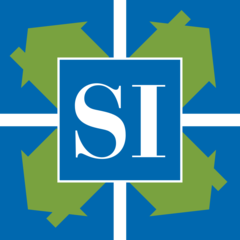 Location:
Tampa Bay
Are you relocating to the Tampa Bay area on Military Orders? Allow SI Real Estate to help you in your real estate search.
Our skilled and knowledgeable team of real estate professionals can help stream line the process and find the best properties for the best values. With more than 40 years of real estate experience in the Florida market, the SI Real Estate team of professionals know Hillsborough and Pinellas Counties and we have worked extensively with Military Personnel and their families. You have served our Country, now let us serve you!
Our team can help you find properties in some of Tampa Bay's most desirable locations. We have extensive experience with VA loan approval, first-time home buyer assistance, contract negotiations, buyer representation, FHA loan approval, mortgages and loan sourcing, and expert inspection support.
SI Real Estate Tampa is proud to be Tampa's Premier Real Estate Boutique serving our community of satisfied clients for many years. We know success depends on client satisfaction, which is why we pride ourselves on quality rather than volume. Experience the benefits of working with our team of agents and innovators, dedicated to diligently working for you during and after your transaction. SI Real Estate agents and team members are expertly trained to practice the highest level of service exemplified by our in office broker. Our attention to detail ensures the excellence of our business, while our allegiance to our four pillars of service guarantees that every transaction is a positive one leading to lasting relationships with our neighbors throughout Tampa Bay. Count on SI Real Estate Tampa to exceed your expectations!
For superior customer service, call an SI Real Estate professional at 813.631.5144
Email Info@SIRealEstateTampa.com
Visit Tampa Bay properties: www.SIRealEstateTampa.com
Search MLS for all propertiesavailable:http://listings.sirealestateinvestments.com/idx/search/advanced
Connect with us on:
Facebook: http://www.facebook.com/SIRealEstate
LinkedIn: http://www.linkedin.com/company/si-real-estate-investments
Twitter: http://mobile.twitter.com/SIRealEstateInv




Pamela Elsaadi
813.631.5144

Rate Details:
Call today to schedule your no cost consultation.
1046 W Busch Blvd
Suite 100
Tampa Bay, FL 33612
View Map
Service Area:
Hillsborough & Pinellas County
Service Type:
Real Estate
First time home buyer assistance
Bank owned properties and REO's
Sophisticated contract negotiations
Expert inspections support
Extensive Tampa Bay knowledge
Licensed Real Estate Broker, FL Lic. GC., FL Licensed Mortgage Broker
Highly Skilled Professionals | Extensive Tampa Bay Knowledge